Hypnotherapy, NLP, Coaching, CBT and ACT in Birmingham
0121 251 6172 or 07831 743737
We are based in Kings Norton, Birmingham.
DUE TO CORONAVIRUS COVID-19 WE ARE OFFERING ALL SESSIONS ONLINE
You can use Skype, Zoom, Messenger or WhatsApp as all offer FREE online video calls.
Please call or message to arrange.
**** To help, we are offering 50% discount ****

For Hypnotherapy, Coaching, NLP, CBT and ACT to help you with: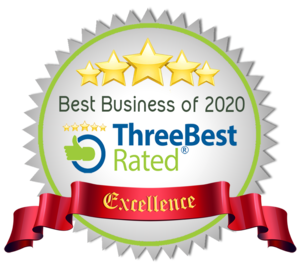 Would you like help to overcome the issues that trouble you? Are you struggling with anxiety? Having difficulty sleeping? Suffer with lack of confidence? Fears and phobias? Weight issues or something else?
Here at West Midlands Hypnotherapy Centre we can help you, whether you are looking to overcome problems you have been struggling with or to improve your personal life skills. As you continue to read this maybe you'll notice how more comfortable you are beginning to feel safe in the knowledge that we can help.
Find it difficult to attend our Therapy Centre in Kings Norton, Birmingham?
We now offer therapy and coaching via skype (webcam) so you can get the help you want from the comfort of your own home. For more details visit our Skype Therapy Page.
How long does it take?

We aim to give you an appointment within 7-10 days, but if urgent, we can often see you even quicker! And due to the combination of therapuetic approaches we use, clients average 1-3 sessions so now is the time to contact us and set yourself FREE.
For More Information on Hypnotherapy in the West Midlands
For hypnotherapy in the West Midlands please call us at West Midlands Hypnotherapy Centre for a comprehensive and professional service across Birmingham, the West Midlands, Worcestershire and Warwickshire.
For hypnotherapy, CBT, ACT, Coaching and NLP in the West Midlands call today on
0121 251 6172
or
07831 743737
We will provide the help you need to create the change you want...!
∞∞∞∞∞∞
For Hypnotherapy Training in Birmingham, NLP Training in Birmingham and Coaching Training in Birmingham please visit our sister companies at www.balancedapproach.co.uk and www.birminghamhypnotherapytraining.co.uk
PLEASE NOTE: 24 HOURS MINIMUM NOTICE IS REQUIRED TO CANCEL APPOINTMENTS OR YOU MAY BE CHARGED

Clinical Hypnotherapy : Neuro Linguistic Programming (NLP) : Eye movement desensitization and reprocessing (EMDR) : Life Coaching : Time Line : Hypnotherapy : Psychotherapy : Life Coaching : hypnodontics : dental hypnosis : coaching